Our Definition of Success: Giving Back
Odyssey Group is committed to making a positive impact in the communities in which our employees live and work. We established the Odyssey Group Foundation in 2007, and each year Odyssey sets aside 2% of its pre-tax earnings for charitable purposes.
Since the Foundation's inception, over $70 million have been pledged to more than 450 charities around the world. In addition to short- and long-term grants made at the corporate level, the Foundation also holds a biennial Employee Nomination Campaign that gives employees the opportunity to help support charities that are near and dear to them.
Odyssey's Good Works
The Foundation's "Good Works" encompass health and medical, cancer research, food and shelter, community and human services, education and disaster relief. Most of our charitable endeavors closely align with our core business and the clients we serve.
As a commercial property insurer and property catastrophe reinsurer, we also contribute to global disaster relief efforts and help rebuild communities
As an insurer of medically-based clinical trials and research organizations, we also support cancer research and provide hope
As an insurer of agriculture, crops and livestock, and protecting food supply, we regularly contribute to organizations that help prevent hunger
As a (re)insurer and risk management service provider to the healthcare industry, including hospital and physician groups, we are committed to helping keep patients safe
As an insurer to those who have suffered a personal, catastrophic liability loss, we provide funding to help those who need it most
As a large employer in the (re)insurance industry, we support and provide opportunities to educate the leaders of tomorrow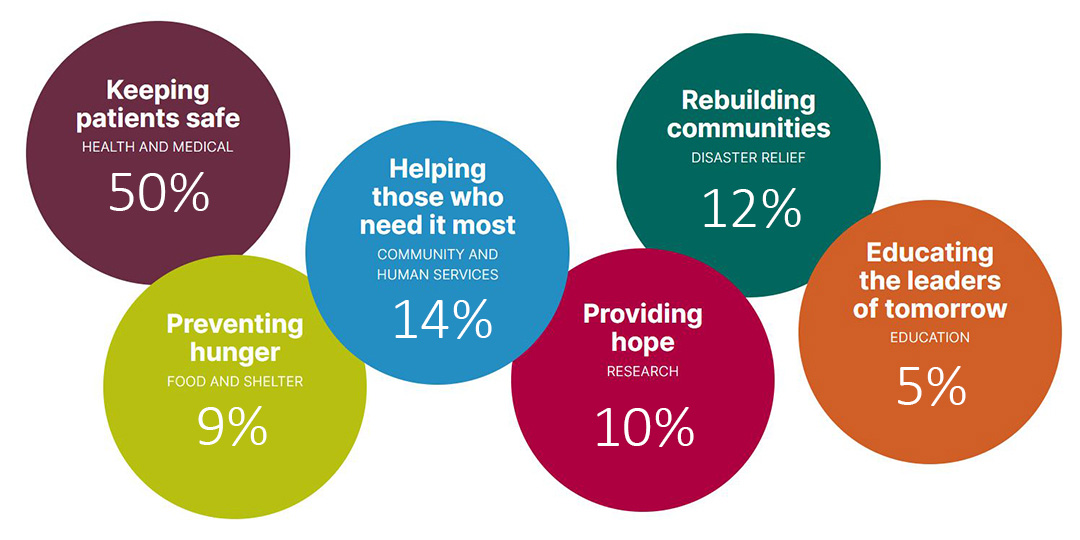 Odyssey is a trusted and committed philanthropic partner to some of the world's leading organizations. Our contributions have resulted in significant achievements ranging from global disaster to groundbreaking medical research. Learn more below.
At a Glance: Odyssey's Charitable Partners